The gift of a good education is the most genuine expression of love any parent can ever give to a child.
Here, in our school and community, we offer a learning environment that promotes spiritual, academic, social and physical growth. We care equally for each of these building blocks because we believe the whole of a person is healthier and stronger when all parts are properly nourished. With that in mind, we can only expect our students to reach excellence, through their unique and individual talents, in whatever path they decide to take for their future.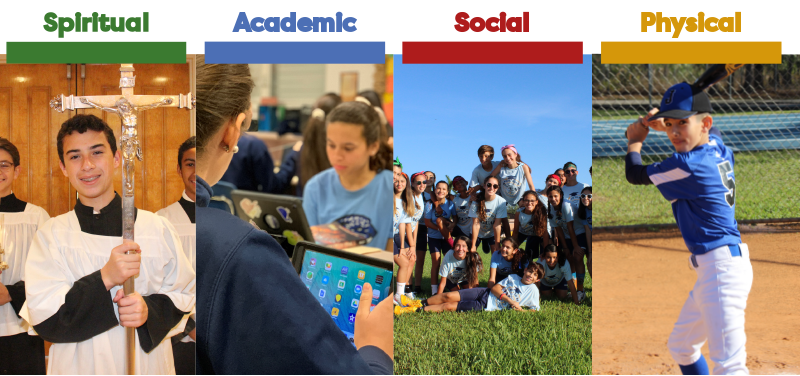 Our Virtual Open House offers prospective families and students the opportunity to find out what makes Our Lady of Lourdes Parish School the right choice for your child.
Learn about our commitment to Catholic faith formation, academic excellence, and a nurturing Christ centered environment.
A virtual tour of our state-of-the-art campus and facilities will debut during the Open House.
Attendees will also learn about our superior athletic and extracurricular program offering 23 competitive sports teams and 19 extra curricular activities.
We are looking forward to meeting prospective families and students virtually.
Schedule a Phone Meeting or a Zoom Face-to-Face Meeting with a OLOL Admissions Staff Member

You can schedule a phone or Zoom meeting with our admissions staff by email at admissions@ololjaguars.org.

Please let us know what grade your child will be applying to and give us a couple of times and dates that you are available.