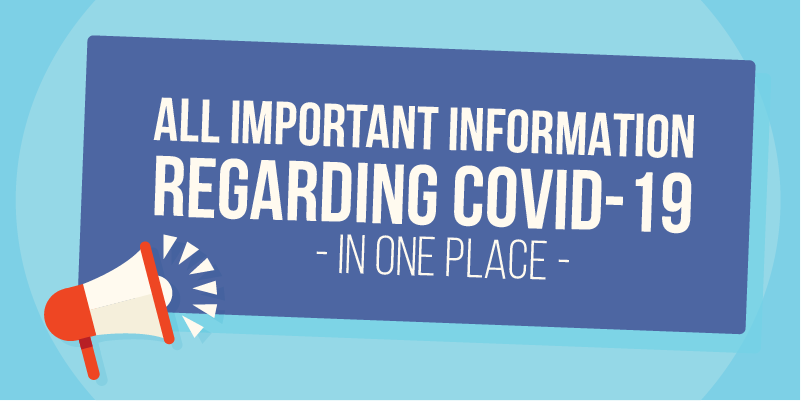 IMPORTANT INFORMATION (Last updated on 6/09/2020)
June 9, 2020 - Message from Dr. Kim Przybylski, Superintendent Archdiocese of Miami Department of Schools. Please click here to access the PDF.
FREQUENTLY ASKED QUESTIONS (Last updated on 4/21/2020)
What decisions have been made by Our Lady of Lourdes Parish School?
As of April 17th, the ADOM Department of School Superintendent announced that students will continue with virtual learning through June 3rd to complete the 2019-20 school year.
Have school events been canceled or postponed?
With the move to distance learning, all 2020 school events (including practices, games, special events, etc.) have been canceled until further notice.
How will my child partake in Distance Learning?
Beginning on Wednesday, March 18th, students will begin to use the Distance Learning Protocol.
As we begin our second week of distance learning on Monday, March 30th, all students will be meeting with their teachers virtually. Please click below for PK3-8th grade Class Schedules and Virtual Meeting Information.
Click here to view PK3-8th Grade Class Schedules and Virtual Meeting Information.
Please click here to access the Our Lady of Lourdes Parish School Distance Learning instructional packet.
Will attendance be required on a daily basis?
Daily attendance will be taken daily.
Will 3rd Quarter report cards be issued as scheduled?
3rd Quarter report cards were released during the week of April 13th. You may log in to your PlusPortals account to access your child's report card. They can be viewed in Portfolio under the E-Locker tab.
Will Easter Break be affected?
We will be following the Miami Dade and Broward Public Schools spring break which is from Monday, March 23rd – Friday, March 27th in lieu of the originally scheduled Easter vacation, April 13th – April 17th. The Easter break will be Holy Thursday, April 9th, Good Friday, April 10th, and Easter Monday, April 13th.
You or someone you care for has contracted Coronavirus (COVID-19), what should you do?
If you or someone you care for contracts Coronavirus (COVID-19), please email our school principal, Mr. Thomas Halfaker at thalfaker@ololjaguars.org immediately with the details.
I need Internet but can't pay bills because of COVID-19. What options do I have?
Xfinity WiFi hotspots across the country are available to anyone who needs them for free – including non-Xfinity Internet subscribers. A map of available hotspots is available here. Once at a hotspot, consumers should select the "xfinitywifi" network name in the list of available hotspots, and then launch a browser.
Comcast has also created new educational collections for all grade levels in partnership with Common Sense Media. Customers say "education" into their X1 or Flex voice remote to use.
Verizon and Xfinity have also agreed to waive late fees and not terminate the service of any customer who can't pay their bill because of the novel coronavirus pandemic.
AT&T offers internet access for qualifying limited income households at $10 a month through their Access from AT&T program. They are also offering new Access from AT&T customers two months of free service. Learn more here.
AT&T has promised to waive late fees and not terminate the service of any wireless, home phone or broadband residential or small business customer who is unable to pay their bills because of the novel coronavirus pandemic. It is also giving unlimited internet data to its home internet wireless and fixed internet customers.
T-mobile is giving all current T-Mobile and Metro by T-Mobile customers unlimited data for the next 60 days (excluding roaming), an additional 20GB of mobile hotspot/tethering service, and free international calling to any country listed as a Level 3 during the pandemic. As of Wednesday, the CDC lists the following countries as Level 3: China, Iran, South Korea and most European countries, including the United Kingdom and Ireland.
T-mobile is working to provide customers extra free data up to 5GB per month over the next two months for its Lifeline customers.
Who should I contact for additional questions?
Please email additional questions to your child's teacher. Teacher email addresses may be found on PlusPortals.