Boosterthon Jaguar Fun Run
Friday, October 23, 2020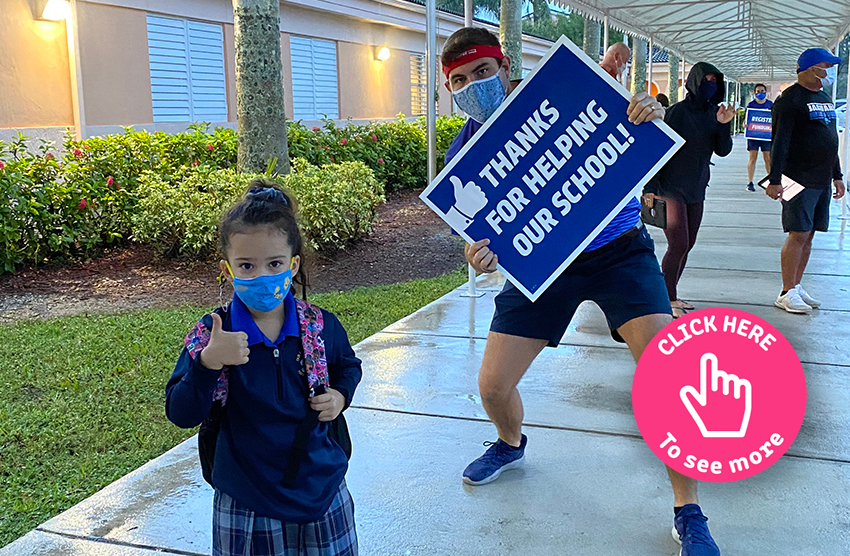 Click here to view the photo albums in the Jaguar News in our website.
Families!
We kicked off our JAGUAR Boosterthon Dance Fit Program this week and what a great week it has been. Our students and staff are so excited and having a blast. We are thrilled to see our virtual students participating and enjoying the class visits and challenges as well. We are thrilled to share some pictures of this week's fun.
Our students love the daily challenges and winning even more. This week some classes and students have won challenges. But don't worry, there are many challenges ahead and opportunities to win. Stay tuned to the daily emails and text messages.
Congratulations to Mrs. Basilio's class, Mrs. Arbucias' class, Andres Cabrera, Noah Caso, Natalia Velazquez and Laysha Jaramillo for winning Day 1 and Day 2 Challenges.
The weekend is here! We hope you enjoy some much-deserved relaxation this weekend.
Thank you for every share and donation you all have contributed to our fundraiser. This year is an important one for our school. We appreciate everyone's support as we raise funds for COVID-19 Technology and Safety Materials. If you haven't registered your student on funrun.com, it's easy to do this weekend.
Then, consider sharing with extended family and friends. And if you are able to, consider making a donation as well.
If your family does get a donation this weekend, you'll be a part of the Weekend Challenge which is… any student that earns a pledge of $2 per dance minute (or $60 in flat donations) will earn a BONUS PRIZE!!!
Every share and donation adds up to make a big difference for our school. We are a quarter of the way to our goal with over $12,000 raised.
Thank you for supporting our school - we are grateful for our amazing school community!