Friday, August 7, 2020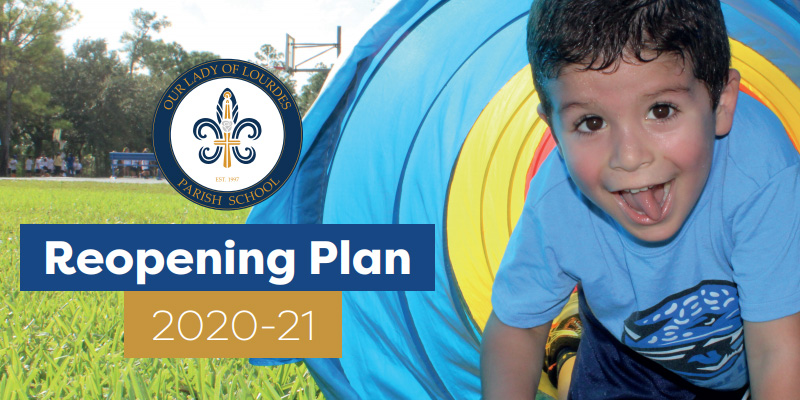 Throughout the summer, we have worked together to develop a plan that addresses the safety, health and well-being of our community. We believe that on-campus, in-person instruction is the best way to educate students. Although we were hopeful that we would be able to welcome all Jaguars on campus for the beginning of the 2020 - 2021 school year, that is not the case. At this time, we will only move to an On Campus Learning Model for PK3 and PK4, while utilizing Fully Virtual and Remote Learning Model for Kindergarten through 8th Grade.
The decisions outlined in this document are based on guidance provided by the Archdiocese of Miami Department of Schools, CDC and Florida Department of Health. We will continue to refine our plan to provide both educational continuity and safety for all our students. Plans described in this document are subject to change without notice. Plans and procedures will be reviewed and updated regularly.
We invite you to please read the School Reopening Plan carefully with your family.